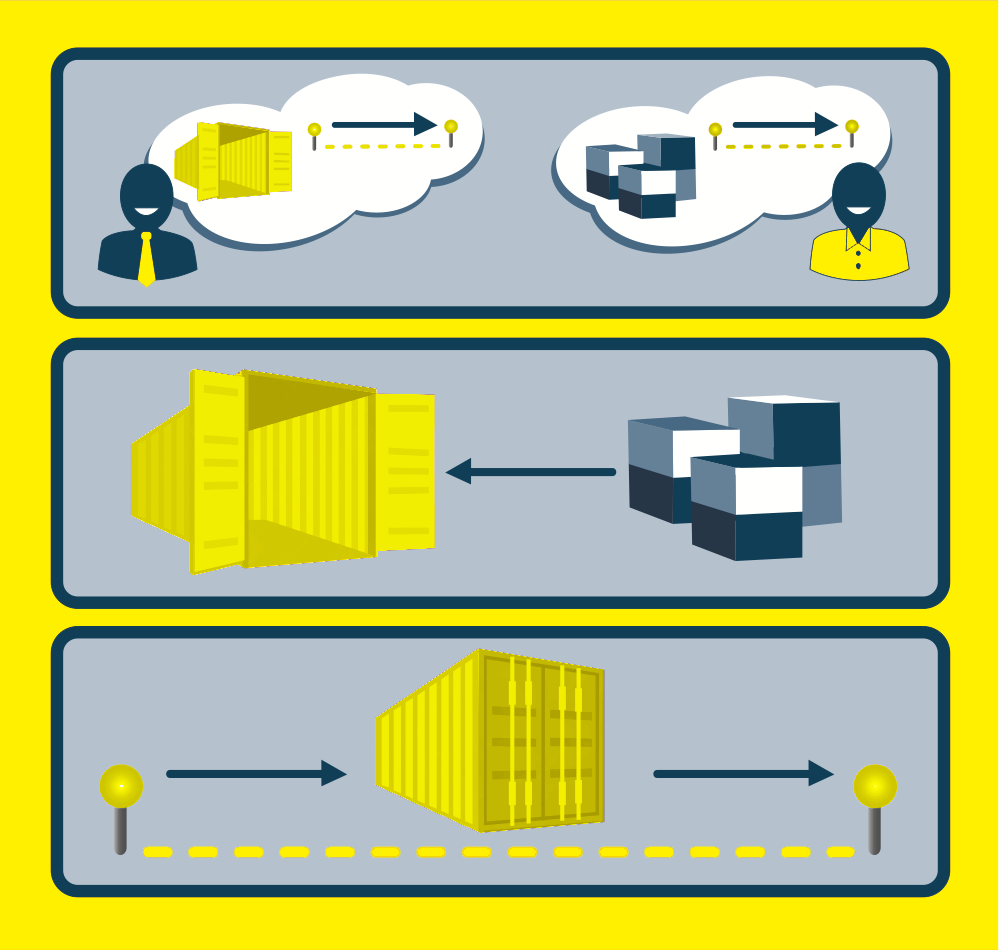 Interchange your equipment – eliminate empty repositioning costs
SLOTSMART Interchange enables container owners and operators such as ocean carriers , equipment lessors and NVOCC's to interchange equipment in surplus and deficit locations. Clients provide SLOTSMART with details of their equipment inventory and SLOTSMART' experienced brokers use the data to create matches between equipment suppliers and receivers in order to avoid costly repositioning. A dedicated team leverages SLOTSMART' technology, over a decade of interchange brokerage experience, and extensive contacts within the shipping industry to identify mutually beneficial opportunities. The team then provides end-to-end transaction support from offices in Europe, Asia and the Americas.

With Interchange, customers in need of equipment to fulfill shipments enjoy free use of containers as long as they are returned to the specified return location/s within the given free days. On the other side of the transaction, suppliers with empty containers in a surplus location receive their containers back in a demand location. The interchange is mutually beneficial as one customer receives a container to fulfill immediate customer demand while the other receives a low-cost equipment reposition. This drastically reduces the cost of moving empty containers for both customers.


Key Benefits:
Access the world's largest one-way interchange network
Save money by improving container utilization and balancing supply and demand
Track and manage equipment via the web
Increase profits by using containers free of charge
Cut empty repositioning costs, including drayage, handling, and ocean freight
Steer containers to approved return locations where there is demand
Leverage a capacity network of more than 100 equipment operators
Enjoy 24/7 support
Find out more about how SLOTSMART Imbalance solutions significantly reduce the cost of repositioning empty equipment: